Vegan World 2026 Online Summit
EXPLORING SOLUTIONS
Join this Live Interactive Interview Series
and be a part of designing a new system of Normalized Non-Violence
to live in Compassion for all and Reverse Climate Change.
Join us
October 2-11, 2019
Scroll down for Online Summit replays.
Climate Change is REAL. It's HERE. It's NOW.
The time has come to take MASSIVE EFFECTIVE ACTION.
The Animal Agriculture industry is responsible for at least 51% of all greenhouse gasses.
If Humans adopt a Vegan Lifestyle, we can STOP CLIMATE CHANGE.
We need to do this by 2026.


FIVE OF THE SIX QUESTIONS ABOUT VEGAN WORLD 2026 ARE EASILY ANSWERABLE…
WHO?
All of Us
WHAT?
A system of Normalized Non-Violence
WHERE?
On Planet Earth
WHEN?
By 2026
WHY?
To Prevent Year Zero

The only question left is HOW? This is an Engineering question.

How do we
manage human impact on the
ecosystems of the planet?
How do we
manage the human economy
so that human beings and nature thrive?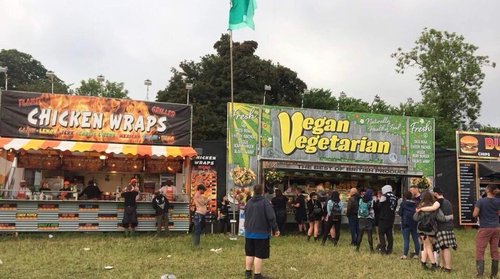 How do we
make decisions for the
common good of nature and humanity?
How do we
manage our relationships
with each other and with nature?
How do we
ensure that generations to come
will preserve the sacredness
of life on Earth?
The EXPLORING SOLUTIONS Summit examines these questions and more.
Please join us for this LIVE Interactive Interview Series
where YOU can be a part of the SOLUTION.
Scroll down for online Summit replays.
SUMMIT SCHEDULE
All Live Interviews will be at 9am US Pacific time.
Recordings will be available after each session.
DAY 1 - Oct 2:
Currency & Infrastructure

Jean-Francois Noubel
DAY 2 - Oct 3:
7 Core Shifts We Must Make
Dr. Sailesh Rao
DAY 2 - Oct 3:

Guest Host, 7 Core Shifts
Jane Velez-Mitchell
DAY 3 - Oct 4:
Citizens for a Healthy Earth
Shelley Ostroff, PhD
DAY 4 - Oct 5:
Animal Liberation
Jasmine Afshar
DAY 5 - Oct 6:
Education & Illumination

Jessica Lannine
DAY 5 - Oct 6:
Education & Illumination

Madhavi Kolte
DAY 5 - Oct 6:
Education & Illumination

Julie Wayne
DAY 6 - Oct 7:
Spirituality & Ethics
Dr. Will Tuttle
DAY 7 - Oct 8:
Personal Health and Medicine
Dr. Michael Klaper
DAY 8 - Oct 9:
Rancher Advocacy Program
Renee King-Sonnen
DAY 9 - Oct 10:
Radical Collective Intelligence
Jamen Shively
DAY 10 - Oct 11:
How YOU Can Make a Difference
Dr. Sailesh Rao
Day 10 - Oct 11:
Guest Host, How YOU Can Make a Difference
Jane Velez-Mitchell
SUMMIT REPLAYS
Day 1 - Oct 2, 2019: Currency & Infrastructure - Jean-Francois Noubel
Day 2 - Oct 3, 2019: The Seven Core Shifts - Jane Velez-Mitchell
Day 3 - Oct 4, 2019: Citizens for a Healthy Earth - Dr. Shelley Ostroff
Day 4 - Oct 5, 2019: Animal Liberation - Jasmine Afshar
Day 5 - Oct 6, 2019: Education & Illumination - Jessica Lannine, Madhavi Kolte and Julie Wayne
Day 6 - Oct 7, 2019: Spirituality & Ethics - Dr. Will Tuttle
Day 7 - Oct 8, 2019: Personal Health and Medicine - Dr. Michael Klaper
Day 8 - Oct 9, 2019: Rancher Advocacy Program - Renee King-Sonnen
Day 9 - Oct 10, 2019: Radical Collective Intelligence - Jamen Shively
Day 10 - Oct 11, 2019: Summit Wrap Up - Jane Velez-Mitchell




"Until he extends his circle of compassion to all living beings, man himself will not find peace."
— Albert Schweitzer
You're invited to join us in Mesa, AZ
for Vegan World 2026! Conference
October 25-27, 2019